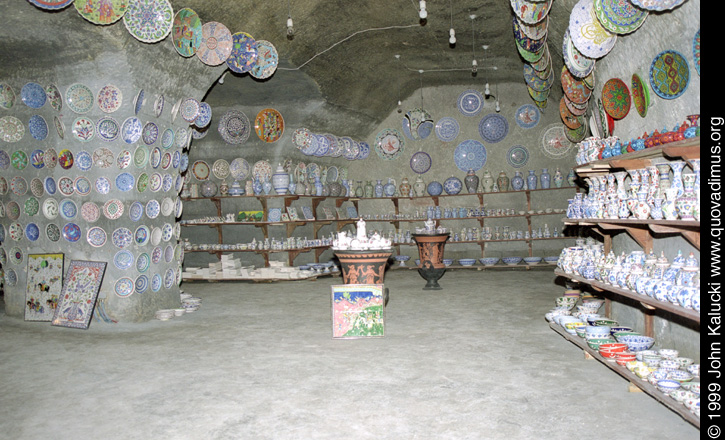 Ahh. The pottery education is over. We can finally see the showroom.

This whole factory was carved out of the soft Cappadocian rock. The result is similar in many ways to the Cave Cities scattered around the region.

The pottery was cool.

In Cappadocia, you can also see onyx knick-knacks being made, as well as Meerschaum ('sea foam') smoking pipes. It can all be just too much.
My Favorite 20 Images of Turkey
Photographs of things to buy while traveling in Turkey. covered market, kapali carsi, carpet, pottery, turkish delight, pipe garden, fish, golden horn, doner kebap kebob, egyptian spice bazaar, turkish, turkey, islam, photographs, pictures, travel, tourism