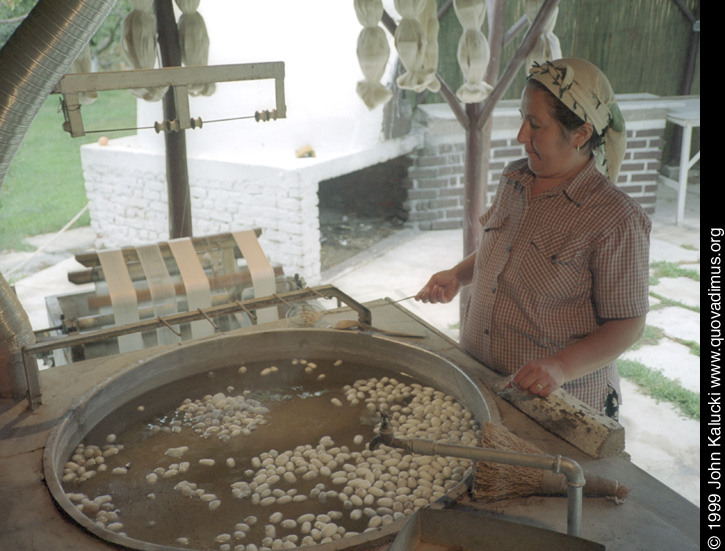 This woman demonstrates the silk cocoons being spun in a more traditional manner -- i.e. outside, and by a woman.

I doubt if many men are involved in carpet making after the cocoons are harvested. Male chauvinism pretty much rules the day in Turkey.

Carpet making really tides over many families in the rural areas. The women work on the carpet between other chores around the house. The larger and finer carpets can take about a year to finish, a little at a time. This supplements what might otherwise be subsistence agriculture.
My Favorite 20 Images of Turkey
Photographs of things to buy while traveling in Turkey. covered market, kapali carsi, carpet, pottery, turkish delight, pipe garden, fish, golden horn, doner kebap kebob, egyptian spice bazaar, turkish, turkey, islam, photographs, pictures, travel, tourism