Home > Turkey > Miscellaneous Travel Notes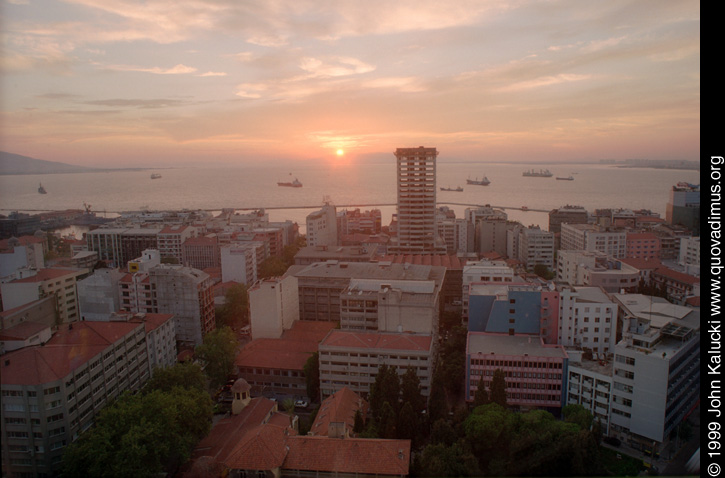 A sunset from our skyscraper hotel in Izmir. This shot is looking out over the Bay Of Izmir (Izmir Korfezi).

A news article from Hurriyet:
"The sufferings caused by the quake that hit Turkey has brought about a warm spell in Turco-Greek relations. On Sept. 9 the Turkish town of Izmir marked the 76th anniversary of the end of Greek occupation, the day on which the last Greek soldiers had been repulsed from the city -- for the first time without a symbolic re-enactment of a group of 'Greek' soldiers being driven into the sea at the thrust of bayonets. One day before that the deputy spokesmen of the Foreign Ministry referred to Greece as 'our friend and neighbor' for the first time."
My Favorite 20 Images of Turkey
Photographs of travel through Turkey. turkey, airport security, smoking, izmir, greek soldiers, traffic, driving, meryemana, virgin mary house, islam, photographs, pictures, travel, tourism